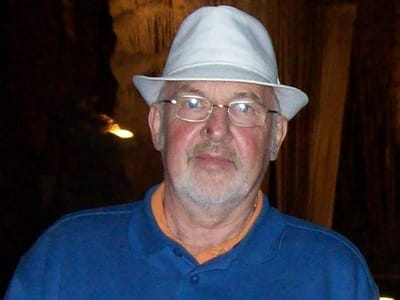 About the Author:

Garth Tuxford is a world-seasoned traveller, and he has personally visited every location that features in all his books. In all he has visited 67 countries and many locations within these countries
During a seventeen-year career as a Royal Navy Diver and Physical Trainer, Tuxford has been posted to various trouble hotspots across Africa, Asia and Europe and is no stranger to hostile fire. He has also explored some of the most remote and beautiful locations on Earth. He has conducted both underground and underwater caving expeditions, hiked through the Asian rainforest, explored volcanic craters, witnessed the birth of new islands and climbed some of the world's highest mountains.
Upon exiting the military, Tuxford worked in the hotel trade and a few years later, the travel industry. During this time, he spent several years living in Sri Lanka, India & The Maldives, Thailand, Hong Kong, Macau, Singapore as well as some time spent in Norway, Sweden and Denmark, this experience inspired his first written work, a volume of poetry entitled Poetry Like No Other. (Kindle) One of the poems from the collection, "Peace in Our Land", was later recognised with a prestigious award from the International Poetry Society.
Tuxford was widowed very suddenly in May 2006 and since retiring he spends a lot of his time writing and still travelling. In 2014, he was fortunate to have met and married his second Wife, who has given him the zest for life once again.