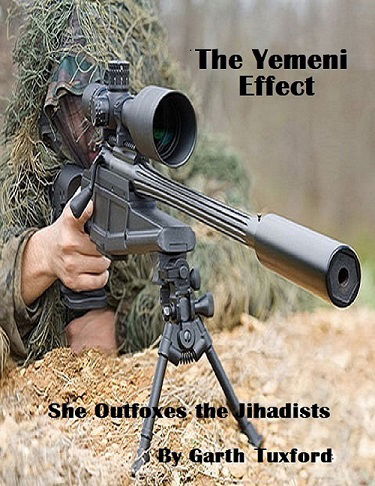 The Yemeni effect. She Outfoxes the Jihadists

Available from Amazon.

https://www.amazon.com/Garth-Tuxford/e/B0052Y8PJ2

https://www.amazon.co.uk/Garth-Tuxford/e/B0052Y8PJ2

Paperback $14.50
Kindle $3.99


The Yemeni Effect
The British Secret Service, MI6 and other Security Forces Internationally face the threat of widespread terrorism.

This is a story about the efforts and successes of a young English agent who thought that she had only joined the Royal Navy, but in fact went on to face huge odds as she became one of the agencies most successful MI6 Agents.

To get there she went through an intense vigorous training programme in some of the world's most inhospitable terrain in many intimidating situations and under the leadership of sadistic, evil hard line terrorists.

She is a leader and showed the most incredible courage and fortitude not only to survive, but in succeeding to close down an entire organisation hell-bent on trying to end western civilisation.